I was attending REMEDY 2014, charity concert held by BEM FKG UI.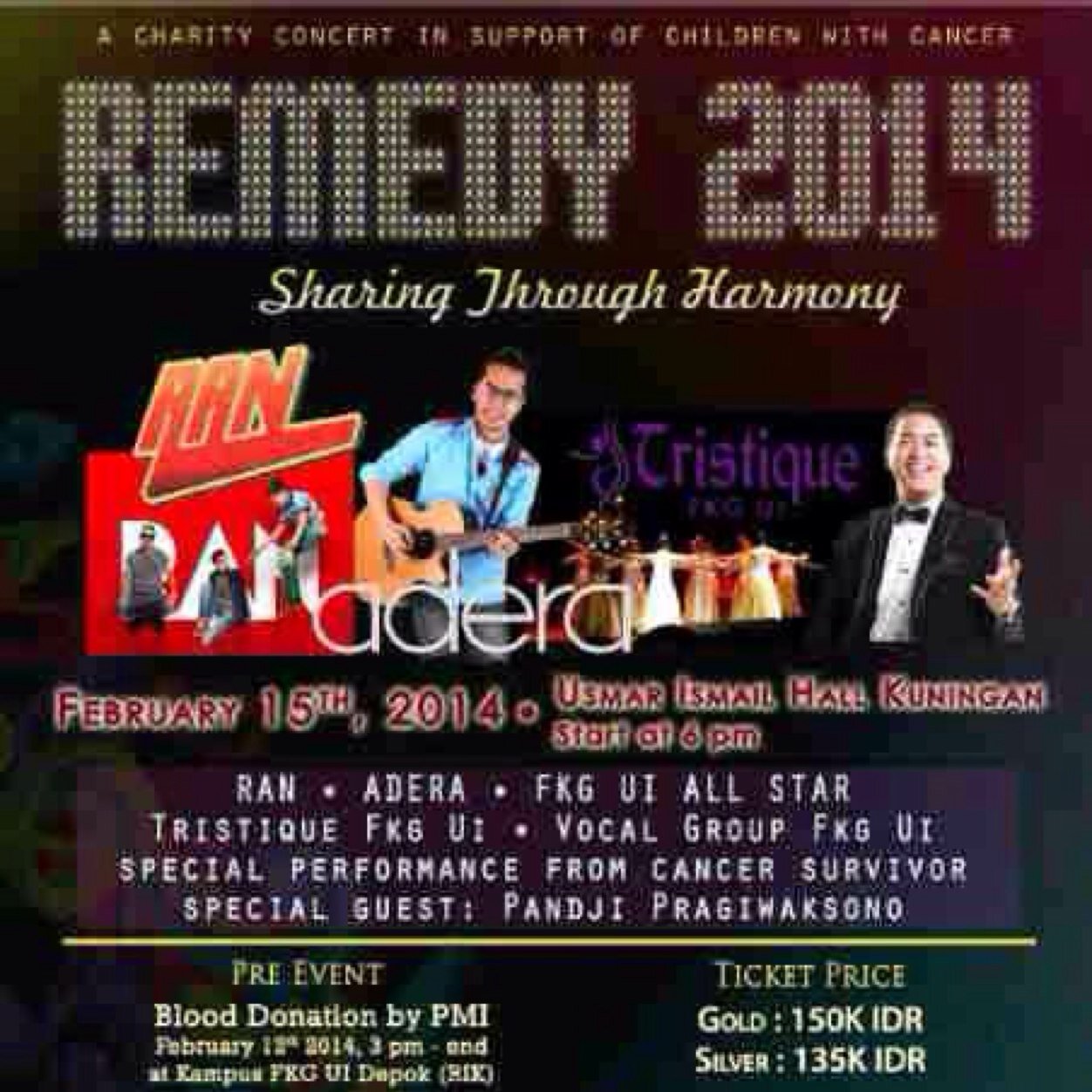 I came to the event with my loveliest dentists, esp. my date that night "Nuri Lathifah" 🙂
Anyway, my focus in this event is to see Tristique performance. Well, Tristique's first debut (which I was also in it -dancing for sure-)  was at REMEDY 2011, it's been 3 years and I'm so happy to know that what I build has gone through many things, also keep moving forward. I'm proud of Tristique's performance in REMEDY.
That night, we were entertained by ADERA and RAN. I feel so excited, don't get jealous I got RAN's T-shirt :p
Overall, I enjoyed the night. Thankyou REMEDY 2014